Vlad M. Matei, MD
Meet Dr. Matei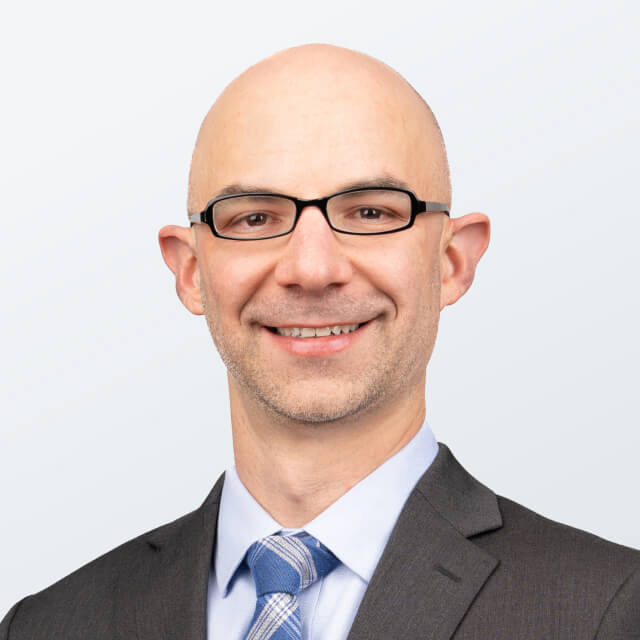 Dr. Matei is a vitreoretinal surgeon dedicated to helping patients achieve the best possible outcomes for their retinal diseases. He has expertise in the medical and surgical treatment of a wide range of vitreoretinal diseases, including retinal detachment, diabetic retinopathy and other retinal vascular diseases, age-related macular degeneration, macular hole, and epiretinal membrane. Having practiced in Colorado since 2019, he joined CRA in 2023 and sees patients at most of our Denver Metro locations.
Dr. Matei completed his undergraduate studies at Rice University in Houston, TX, graduating magna cum laude with dual majors in Biochemistry & Cell Biology and English. He then completed his extensive medical training at the University of Texas Southwestern Medical Center in Dallas, TX, one of the top medical institutions in the country, with training programs renowned for their rigor and exposure to a wide variety of pathology.
After medical school and a full residency in Internal Medicine, Dr. Matei was drawn to the precision of examination, imaging, and treatment inherent to ophthalmology, and to the diagnostic and management challenges of retinal diseases. He had the privilege of continuing his training at UT Southwestern with a residency in ophthalmology, followed by a two-year fellowship in vitreoretinal diseases and surgery. His voluminous and diverse clinical and surgical experience in ophthalmology spanned five hospitals, including the famous Parkland Memorial Hospital.
Dr. Matei avidly reviews medical literature and is especially fascinated by diagnostic conundrums, the refinement of surgical techniques, and ocular manifestations of systemic disease. He has multiple scientific publications and has delivered numerous continuing-education lectures to other eye-care providers. When not working, Dr. Matei enjoys spending time with his wife and three young boys, reading, and computer programming.
Medical School

2011, Doctor of Medicine - University of Texas (UT), Southwestern Medical School, Dallas, TX

Internship

2012, Internship, Internal Medicine, UT Southwestern Medical Center, Dallas, TX

Residency

2017, Residency, Ophthalmology, UT Southwestern Medical Center, Dallas, TX
2014, Residency, Internal Medicine, UT Southwestern Medical Center, Dallas, TX

Vitreoretinal Fellowship

2019, Fellowship, Vitreoretinal Diseases and Surgery, UT Southwestern Medical Center, Dallas, TX

2018, Ophthalmology, American Board of Ophthalmology
2014, Internal Medicine, American Board of Internal Medicine

American Academy of Ophthalmology
American Society of Retina Specialists
Vit-Buckle Society
American Retina Forum

Matei VM, Lalwani G. What's coming in therapies for diabetic retinopathy. Retina Specialist 2022;8(3):32-35.
Weng CY, Matei VM, Williams BK. Tips for handling patient distrust. Retina Today 2022;17(2):42-44.
Matei VM, He Y-G. Retinal hemorrhages during examination for retinopathy of prematurity: a form of ocular decompression retinopathy. J Vitreoretin Dis 2020. https://doi.org/10.1177/2474126420936481.
Matei VM. Inherited retinal disease (IRD) – Best disease. ASRS Retina Atlas. https://atlas.asrs.org/article/inherited-retinal-disease-ird-best-disease-102. Published July 2020.
Matei VM. Retinal folds. ASRS Retina Atlas. https://atlas.asrs.org/article/retinal-folds-103. Published July 2020.
Matei VM, He Y-G. Posterior retinoschisis following massive subretinal hemorrhage. Ophthalmol Retina 2019;3(12):1025.
Matei VM, Xia JY, Nguyen C. Poor outcomes despite aspirin or statin use in high-risk patients with retinal vein occlusion. Graefes Arch Clin Exp Ophthalmol 2017;255(4):761-6.
Matei VM. Asteroid hyalosis. In: Goldsmith LA, ed. VisualDx. Rochester, NY: VisualDx; 2016.
Matei VM, Cao JH, Foster CS. Bilateral hypopyons as a presenting symptom of intraocular mantle cell lymphoma. JAMA Ophthalmology 2016;134(12):1439-1440.
Getting to Know Dr. Matei
Reviews for Dr. Matei
"Dr. Matei was very thorough and a perfectionist! That's who you want working on your eyes."

—

Al, Feb 22'
"Very thorough exam, Dr. Matei answered all my questions and provided an accurate diagnosis. He took the time to explain my condition and prognosis in detail."

—

Anton C., Dec 2021