Peter G. Hovland, MD, PhD
Meet Dr. Hovland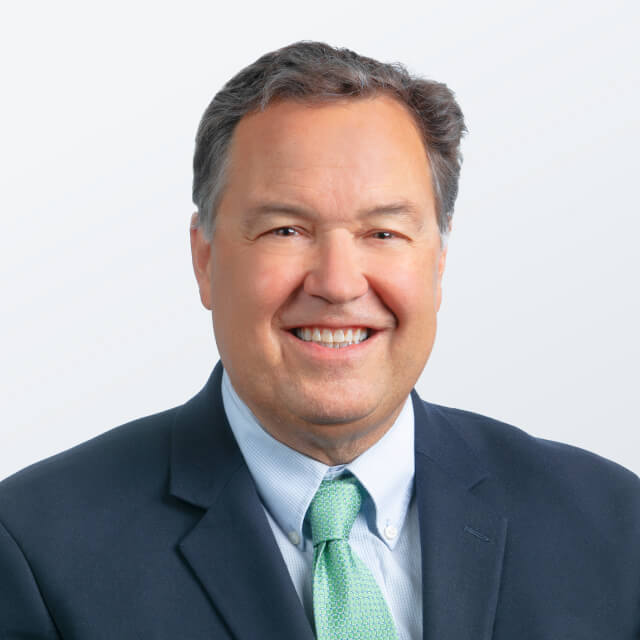 Dr. Peter G. Hovland is a board-certified Medical and Surgical Retina Specialist with Colorado Retina Associates. With extensive training and experience in retinal surgery and complex retinal diseases, Dr. Hovland brings a wealth of knowledge to our patients seeking help for their symptoms. Raised in Denver Colorado, Dr. Hovland is a 2nd generation ophthalmologist.
Dr. Hovland diagnoses and treats conditions and diseases associated with vitreoretinal disorders. His specialized work includes ocular oncology, age-related macular degeneration, intravitreal injections, and vitreoretinal surgery. He has pioneered fine needle aspirate biopsy techniques for obtaining genetic specimens in cancer patients. His work in the field of vitreoretinal disease has led to published peer-reviewed scientific papers, abstracts, and book chapters.
Dr. Hovland graduated from the University Colorado School of Medicine where he also completed his internship in general medicine and a Ph.D. in Biochemistry. This was followed by residency at the University of Wisconsin in Madison where he served as chief resident. He then completed a 2-year fellowship in the Department of Ophthalmology of Harvard Medical School, where he trained in vitreoretinal surgery at the Massachusetts Eye and Ear Infirmary, while serving as an attending of the ophthalmology emergency room. During this time, he also completed a research fellowship at the Schepens Eye Research Institute, where his work was focused on proliferative vitreoretinopathy.
Dr. Hovland continues participation in the research department at Colorado Retina Associates and serves on the research grant review committees for the Ocular Melanoma Foundation and the Melanoma Research Foundation. He is active in academics, as an Associate Clinical Professor for Rocky Vista University, training medical students. Committed to community service, he also sees patients for the Colorado Coalition for the Homeless.
Dr. Hovland enjoys hiking, biking, and skiing in the Colorado mountains. He enjoys travels with his family.
University of Colorado, B.A.
University of Colorado, Ph.D. (Biochemistry)
University of Colorado, M.D.

Internship

University of Colorado Health Sciences Center, Internal Medicine

Ophthalmology Residency

University of Wisconsin, Madison

Research Fellowships

Harvard Medical School, Department of Ophthalmology, Vitreoretinal Surgery
Schepens Eye Research Institute, Retina Research

American Board of Ophthalmology

Retina Society
American Society of Retinal Specialists
American Association of Ocular Oncologists and Pathologists
American Academy of Ophthalmology
Association for Research in Vision and Ophthalmology
Collaborative Ocular Oncology Group
Colorado Medical Society
Arapaho-Douglas-Elbert, Medical Society
Colorado Society of Eye Physicians and Surgeons

Medical Staff, Porter Adventist Hospital
Medical Staff, St. Anthony's Hospital
Associate Clinical Professor in Ophthalmology, Rocky Vista University Medical School
Reviews for Dr. Hovland
"I feel very fortunate to have the care I receive at Colorado Retina. Dr. Hovland is on top of the latest research, takes time to communicate and is caring and kind."

—

Jean
"Great bedside manner really explains everything and cares about his patients. Incredibly intelligent and skilled."

—

Anonymous
Read More