Betty Zhang, OD
Meet Dr. Zhang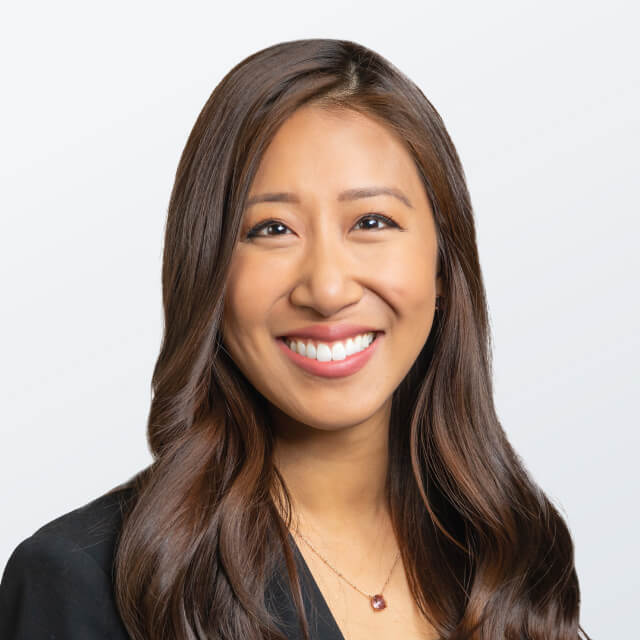 Dr. Betty Zhang is the first retina optometrist to join Colorado Retina Associates. Her passion for ocular health dates back to her childhood in Lawrence, Kansas, where her interest was sparked by her second grade science class dissecting cow eyes. She attended Washington University in St. Louis for her undergraduate degrees in biology and psychology, where she continued fueling her passion for eye care—specifically ocular pathology—by volunteering weekly at the Delta Gamma Center for Children with Visual Impairments. She went on to graduate with honors from The University of Houston College of Optometry. While pursuing her Doctor of Optometry degree, Dr. Zhang was active in clinical research and served as President of the UHCO student chapter of the American Academy of Optometry, promoting evidence-based research as the basis for improving future clinical practice. She received numerous awards throughout optometry school, including induction into the Gold Key International Optometric Honor Society for outstanding professional and ethical attitude through leadership and service to the college and profession.
To further her clinical acumen as a Doctor of Optometry, Dr. Zhang pursued advanced residency training in the management of ocular diseases at a large, multi-specialty surgical practice in Denver. During her residency and in the years of practicing that followed, she trained and surgically co-managed with the following sub-specialties of ophthalmology: cataract, glaucoma, cornea, oculoplastics, and retina. Through this extensive clinical and peri-surgical experience, she found her stride managing the complicated ocular conditions and surgical cases that come with a referral-based pathology center. However, throughout her career, Dr. Zhang has always been certain that her true passion was to help patients specifically with conditions of the retina. She is both proud and humbled to serve patients in this capacity at Colorado Retina Associates.
Dr. Zhang is known for her bedside manner, and she prides herself on helping patients understand their ocular health conditions, using a caring attitude that instills confidence until they are in the hands of their trusted retina surgeon. She believes heavily in clinical research as the most impactful way to bring new advancements in medicine and technology to the service of patients for excellent clinical care.
Dr. Zhang is an active member of the Colorado Optometric Association and the American Optometric Association, serving as President of the COA's Young Professionals Board, winner of the Colorado Young Optometrist of the Year award in 2023, and graduate of the Leadership Optometric Network program. She spends her free time skiing, hiking, and acquiring many plants for her home.
Undergraduate

Washington University in St. Louis, Bachelor of Arts, Biology, May 2013

Optometry Degree

University of Houston College of Optometry, Doctor of Optometry, May 2017

Residency

Ocular Disease and Refractive and Ocular Surgeries July 2017 – July 2018

Young Professionals Board of the Colorado Optometric Association 2019 – Presen
LeadON – Leadership Optometric Network 2019 – Present
Colorado Optometric Association 2017 – Present
American Optometric Association 2017 – Present

Nominated for COA Young Optometrist of the Year 2020
Gold Key International Optometric Honor Society 2016
Beta Sigma Kappa International Optometric Honor Society 2014 – 2017
Eschenbach Low Vision Award 2017
Outstanding Teaching Assistant Award 2017
OOR Image Award 2017
Student Fellowship of the American Academy of Optometry 2015
Clinical Letter of Excellence 2015, 2016, 2017
Ocular Instruments Award of Excellence 2014
Getting to Know Dr. Zhang
Reviews for Dr. Zhang
"Dr. Zhang is one of the best doctors I've ever encountered. She is everything you ever would want in a health care practitioner - intelligent, empathetic, kind, and thoughtful, returns phone calls promptly, and gives advice "If you were my sister, this is what I would want you to do." There are no words to describe the relief and comfort I feel being in her care. If I could, I would have Dr. Zhang handle all of my medical care and not just my eyes - she's that amazing!"

—

Carly
"I cant say enough about Dr. Zhang! She is the most kind thoughtful friendly optometrist that has been my good fortune to meet. Oh! did I forget to mention that she is at the same time great at what she does."

—

Mike
"Dr. Zhang was incredible treating my emergency retinal detachment on a Sunday. There aren't sufficient words to explain how wonderful she is or how grateful I am!"

—

Debbi