Andrew Zheng, MD
Meet Dr. Zheng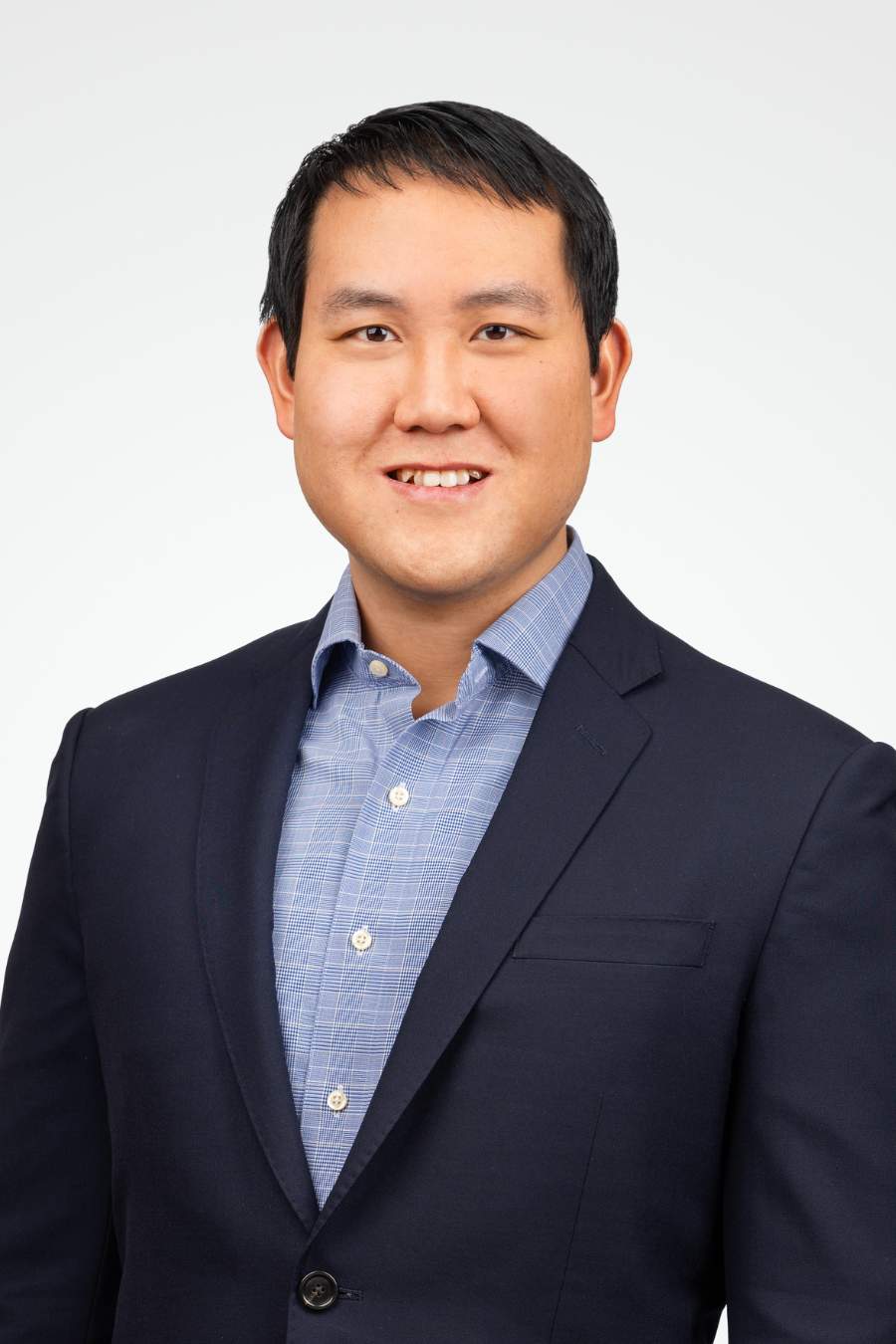 Dr. Andrew Zheng's approach to patient care is rooted in a compassionate understanding of the profound impact that vision loss can have on a person's quality of life. Recognizing that sight-threatening retinal disease presents a uniquely distressing and vulnerable situation, he strives to guide his patients, with empathy and expertise, through complex medical problems and decisions to arrive at the best possible visual outcome. Dr. Zheng has keen interest and experience in the medical and surgical management of a broad array of vitreoretinal conditions including retinal detachment, macular degeneration, diabetic retinopathy, epiretinal abnormalities, and disorders of the lens; he is also a fellowship-trained uveitis specialist with a passion for taking care of patients with inflammatory or infectious diseases of the eye. At Colorado Retina Associates, Dr. Zheng is able to access state-of-the-art diagnostic, imaging, and treatment modalities to care for all of his patients across this diverse array of retinal and uveitic conditions.
Dr. Zheng's journey throughout his medical education and training has taken him around the country and across five states before landing him in Colorado. After obtaining his undergraduate degree in chemistry and biology from Duke University in Durham, North Carolina, he attended and graduated from medical school at Columbia University's College of Physicians and Surgeons in New York City. During his time in medical school, Dr. Zheng was awarded a prestigious Howard Hughes Medical Research Fellowship which allowed him to pursue research in inherited retinal degenerations at Columbia. He then completed a transitional year preliminary internship at the Santa Clara Valley Medical Center in San Jose, California before moving to Ohio, where he completed ophthalmology residency and uveitis fellowship at the Cleveland Clinic Foundation's Cole Eye Institute. Finally, he completed his two-year fellowship in vitreoretinal surgery at the Emory Eye Center in Atlanta, Georgia, where he was also awarded Fellow of the Year.
When not in the office or the operating room, Dr. Zheng takes full advantage of living in Colorado and spends as much time as possible hiking and exploring in the mountains. He also loves food of every kind and is always trying a new recipe in his home kitchen or seeking out new restaurants in Denver and Boulder. He lives in Aurora with his partner and their spirited Shiba Inu, Niko.
Undergraduate

BS, Duke University, Durham, NC, 2011
• Trinity College of Arts and Sciences
• Bachelor of Science in chemistry and biology, cum laude

Medical School

MD, Columbia University, New York, NY, 2016
• College of Physicians and Surgeons

Fellowship

Vitreoretinal Surgery Fellowship, Emory Eye Center, Emory University, Atlanta, GA, 2023
Uveitis Fellowship, Cole Eye Institute, Cleveland Clinic, Cleveland, OH, 2021

Residency

Ophthalmology Residency, Cole Eye Institute, Cleveland Clinic, Cleveland, OH, 2020

Internship

Transitional Internship, Santa Clara Valley Medical Center, San Jose, CA, 2017

Medical License, Kansas State Board of Healing Arts, 2023
Medical License, Colorado Medical Board, 2023
Diplomate, American Board of Ophthalmology, 2022

Fellow of the Year, Graduation Dinner, Emory Eye Center, 2023
2nd Place, Scientific Paper Presentation, Residents and Fellows Scientific Session, Emory Eye Center, 2023
Residents' Retreat, Heed Ophthalmic Foundation, Chicago, IL, 2018
Highest OKAP exam score, Residents' Day, Cole Eye Institute, Cleveland Clinic Foundation
Samuel and Beatrice Leib Memorial Prize in Ophthalmology, Class Day, College of Physicians & Surgeons, Columbia University, For an outstanding graduate entering ophthalmology, 2016
B. Dobli Srinivasan Award, Best Basic Science Paper, Residents & Fellows Research Day, Edward S. Harkness Eye Institute, Columbia University, Best podium presentation of a basic science research project, 2015
Howard Hughes Medical Institute Medical Research Fellows Program, HHMI (Chevy Chase, MD) and Foundation Fighting Blindness, Columbia, MD, 2015, One of 70 students selected in a national competition that provides one year of funding for biomedical research, conference travel, and career advising experiences.

ReSpectacle, Cleveland Chapter, Site Co-Director, 2018-19
• Collect, process, and distribute used eyeglasses to low-income patients

Columbia Student Medical Outreach (CoSMO) Clinic, 2011-15
P&S Club, Columbia University College of Physicians & Surgeons, New York, NY
• Clinic Co-Chair (2014 – 15), Senior Clinician (2013 – 15), Fundraising Chair (2011 – 12)

Unite for Sight, Duke University Chapter, 2010-11
Unite for Sight, New Haven, CT (headquarters)
• Vice President of Vision Screenings (2010)

Stem Cell Laboratory, Harkness Eye Institute, Columbia University Medical Center, Laboratory of Dr. Stephen H. Tsang
• Howard Hughes Medical Institute, Medical Research Fellow, 2014-16

Laboratory of Pharmacology and Cardiology, Columbia University Medical Center, Laboratory of Dr. Steven O. Marx
• NHLBI/NIH Research Trainee, 2012

Laboratory of Neurobiology, National Institute of Environmental Health Sciences, Laboratory of Dr. Serena Dudek
• Intramural Research Trainee (STEP Program) and Summers of Discovery Fellow, 2009-11