Retinal Care

Conditions

Central Serous Retinopathy
Central Serous Retinopathy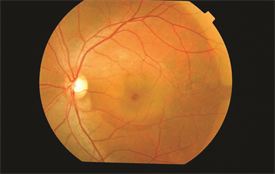 Central Serous Retinopathy is a condition that causes fluid to build up under the retina, usually in the center-most part called the macula. This fluid emanates from the layer of blood vessels under the retinal called the choroid. Central serous retinopathy can occur in both eyes but usually not simultaneously.
Central Serous Retinopathy Fact Sheets
Download the following documents to learn more about age-related macular degeneration.
Risk Factors, Causes, & Symptoms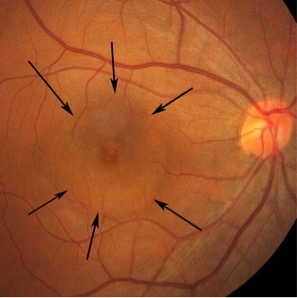 The precise cause of central serous retinopathy is unknown, but it is associated with any steroid exposure, periods of high stress, Type A personality, pregnancy, and sleep apnea, and is most found in young males.
Patients with central serous retinopathy may present with blurred vision, visual distortion, dimming of the central vision, or changes in color vision centrally.
Treatments
Most cases of central serous retinopathy are self-resolving and require no additional treatment than observation. If the condition does not self-resolve over the first 3 - 6 months, treatment with specialized non-thermal laser (photodynamic therapy) or oral medications can be considered. Your treating physician will determine the most appropriate course of treatment for your case. Chronic cases can rarely develop abnormal, leaking blood vessels that act similarly to patients with age-related macular degeneration, requiring injections of medication to control the condition. Once resolved, central serous retinopathy can recur, so ongoing treatment and/or monitoring may be required.
Schedule a Central Serous Retinopathy Consultation with Colorado Retina Associates
As the premier retina practice of the Rocky Mountains, Colorado Retina Associates provides advanced diagnostic care and treatment for Central Serous Retinopathy. Schedule a consultation today with one of our retina specialists in the Denver, Boulder, Aurora, and Lakewood areas.