Dr. Alan Kimura Inducted As President Of Denver Medical Society
Dr. Alan Kimura Inducted As President Of Denver Medical Society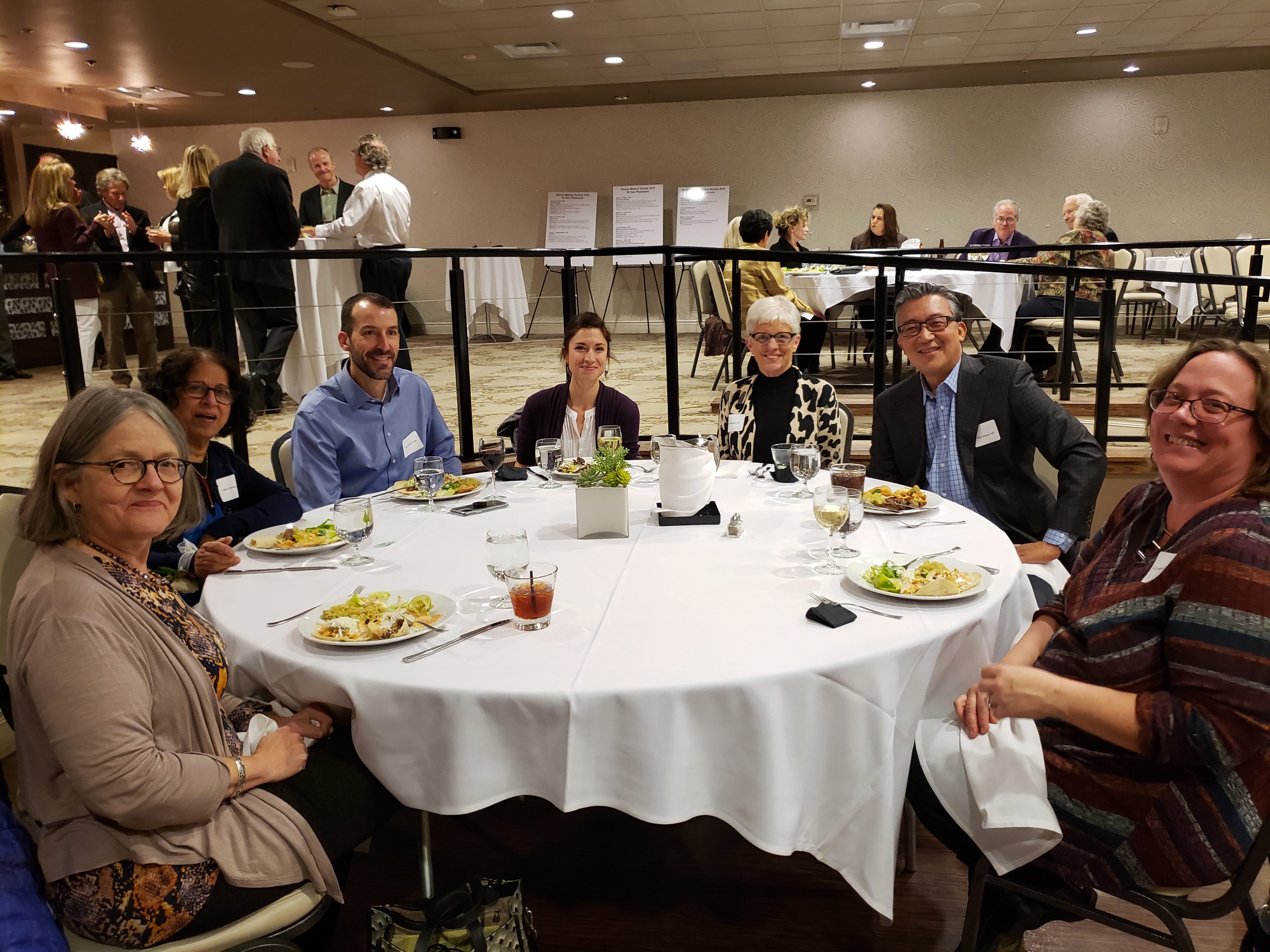 Since 2015, Dr. Alan Kimura has served on the Board of Directors for the Denver Medical Society, a 149 year old elite professional organization, providing a common voice for the medical professionals of Denver. As of November 2019, Dr. Alan Kimura will assume the appointed position of president of the Denver Medical Society.
A few words from Alan Kimura, MD:
As the newly-elected President of the Denver MedicaI Society (DMS), I want to represent the unique needs of Denver's diverse physician-community, and the issues of importance to our patients. Now is an exciting time to be in leadership of the DMS, as Denver is positioned to be at the center of the next wave of innovation around state-wide, group-purchasing of healthcare.
Healthcare costs remain a vexing problem for employers in Denver Metro whom purchase insurance for their employees. DMS was recently invited to join the Colorado Business Group on Healthcare representing the provider side, while the Purchasing Alliance represents the employers in this multi-stakeholder organization to exchange ideas.
The current legislative issue for DMS is Colorado's "Public Option" for the individual insurance market, and soon the small-group (<50) market. The focus of cost-control by the State is upon Colorado's very high hospital costs.
DMS represents patients and physicians in other vitally important healthcare issues: the opioid crisis, narrow networks, out-of-network billing, prior authorization and administrative complexity.
DMS works collaboratively with our state medical society (Colorado Medical Society), which in turn is a component society to the larger, national medical society (American Medical Association).
Thus, DMS has its "ear to the ground" on healthcare legislation created at the local, state, and federal level. Local and state-level politics is "the laboratory" for other states to learn, and eventually inform federal legislation.*
About the Denver Medical Society:
Founded in 1871, The Denver Medical Society is the Rocky Mountain region's oldest and largest local medical society. The membership consists of physician members from virtually every medical specialty and practice setting. From general practice physicians to research academicians, the DMS offers its members many professional opportunities and benefits through their membership. The society takes an active role in issues of importance to physicians and their patients throughout the Denver community.
As a professional organization for physicians, the Denver Medical Society supports and promotes the science and art of medicine; strives to maintain and improve the health of the people of Denver; advances the common ethical, societal, legislative and economic concerns of the medical profession; and provides a common voice for the medical profession.
Learn More Or Get Involved: denvermedsociety.org
Denver Medical Society 1850 Williams Street Denver, CO 80218
Phone: (303) 377-1850 Fax: (303) 331-9839 Email: info@denvermedsociety.org