CRA To Present At AAO Annual 2019 Meeting: Inspire!
CRA To Present At AAO Annual 2019 Meeting: Inspire!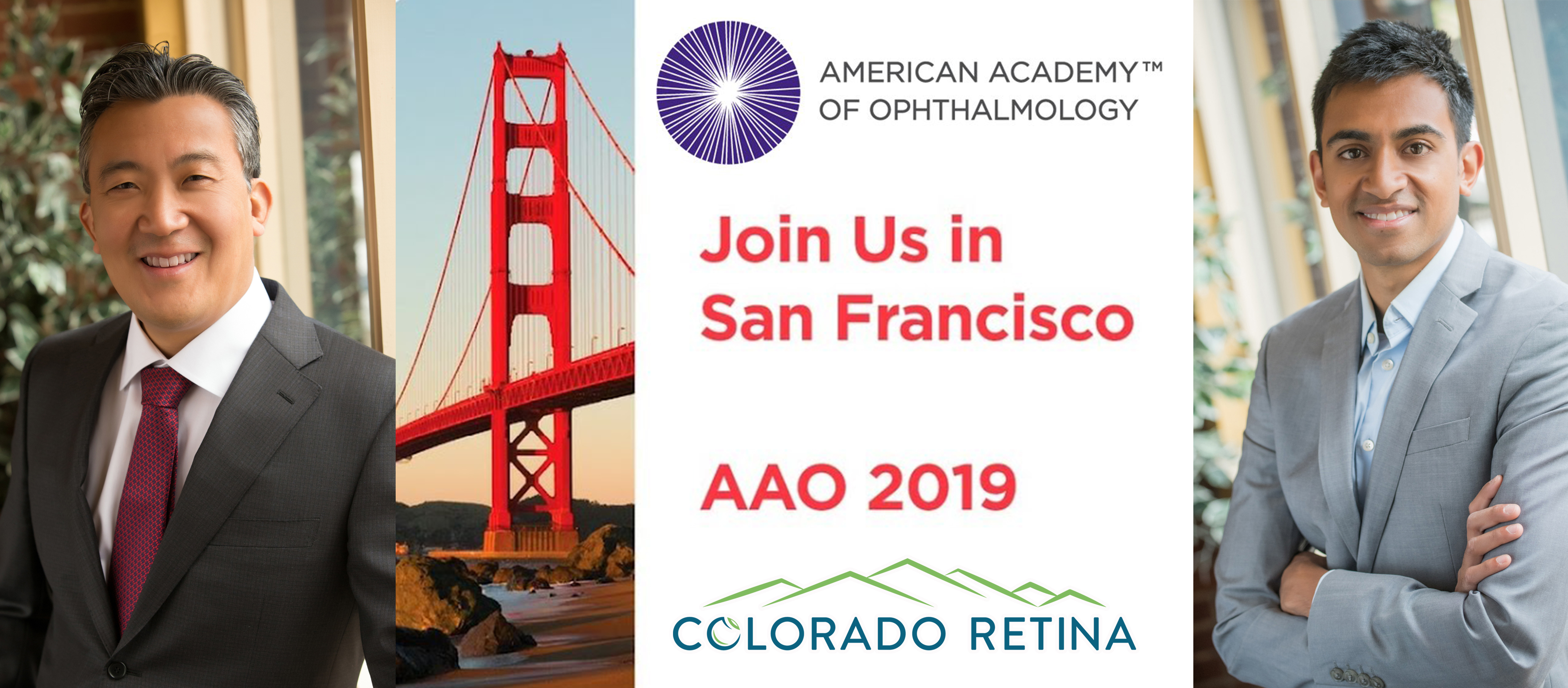 Colorado Retina's, Drs. Alan Kimura and Murtaza Adam are honored to present CRA's journey of Lean transformation at this years' American Academy of Ophthalmology (AAO) Annual 2019 Meeting, held October 12th-15th at Moscone Center, San Francisco.
Over the past year our team of physicians worked tirelessly to create from scratch our newest Englewood clinic, a vision that was years in the making. We took a radical departure from the traditional, tired medical office architecture reproduced mindlessly over the past decades, to a new, innovative, patient-centric design, created especially for the elderly to eliminate much of the movement and additional steps they previously experienced at our Harvard Park clinic.
The central pod architecture also fosters high-throughput visual communication between staff, yielding the opportunity to demonstrate face-to-face staff communication that we were so desperately seeking in the past. "It is really amazing to see a tight team that functions as one brain," says Dr. Alan Kimura.
Lean originated from the Toyota Production System. Their focus was to eliminate waste and deliver a higher quality product. Waste is defined as anything that doesn't add value. How do you know what adds value? You have to ask, listen, and act.
In healthcare, we traditionally seek feedback by doing clinical quality review, patient surveys, and listening. We see value in better patient outcomes, higher patient satisfaction reports, and a patient's willingness to recommend our practice to a friend. Patients often tell us on their after visit surveys what they didn't value – the wait time, the repetition, the lack of communication around things like insurance, billing, scheduling, etc.
So, Lean is a way to eliminate waste and deliver value-added care; how do you "do" that? The most important thing CRA has learned about Lean is that it isn't a thing we do; it is a mindset we share. We must constantly ask ourselves and each other, "Will this bring value to the patient? How could we do this better?" Our curiosity and support of each other allows us to innovate and improve the care we deliver daily to our patients, who come see us in hopes of saving their vision.
Before Lean, our culture was one of command and control. "Do as I say because I say so" was the unspoken motto. Management made decisions and mandated them down to people "at the bottom." Now, we've flipped that model. Management relies on feedback from people closest to the work – the techs, front desk reps, billers, physicians, etc. Management's role is to eliminate barriers that slow down the work or otherwise create waste. Staff openly communicate across all levels of the organization. Departmental silos have been broken, and there is better interdepartmental communication. Ideas are coming directly from our techs who provide care to our patients alongside the physicians. Our front desk surveys patients about their experiences and acts on the feedback right away. Our billing department keeps a board of metrics to make their work visible to each other, and anyone else who walks through their suite.
Lean has radically changed the way our teams relate to each other. It has opened up possibilities, allowing staff to flourish and be heard.
Lean has allowed Colorado Retina to radically shift from a risk-averse mindset to one of innovation and teamwork.