Amanda Mason Accepts MRF's Cure OM Vision Of Hope Award
Amanda Mason Accepts MRF's Cure OM Vision Of Hope Award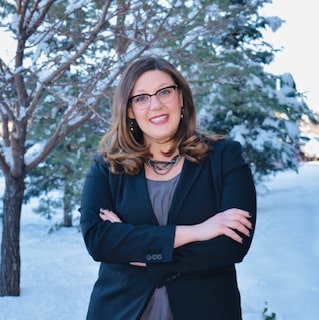 Amanda Mason, OSC CME MA, Supervisor of Oncology Services at Colorado Retina Associates will be honored at the Melanoma Research Foundation's 8th Annual Denver Gala. Amanda will receive the CURE OM Vision of Hope Award for her advocacy work surrounding ocular melanoma patient support, treatment and care. The Denver Gala will be on Thursday, May 2, 2019 at Mile High Station in Denver, Colorado.
Amanda Mason and Peter Hovland, MD, PhD lead CRA's ocular oncology department, focused on the surgical and medical treatment of general retinal disease, including ocular melanoma. Ocular melanoma, or melanoma of the eye, is the most common primary eye tumor in adults and the 2nd most common melanoma, with around 2,000 new cases diagnosed each year in the United States. Like other melanomas, it begins in melanocytes – the cells that produce the pigment melanin that colors the skin, hair, and eyes, as well as forms moles.
Colorado Retina Associates are proud to support and partner with the Melanoma Research Foundation (MRF) and their various advocacy programs. MRF advocacy programs are utilized as a platform for those affected by melanoma to share their voice and transform melanoma care. Whether you are a patient, caregiver, survivor, healthcare professional or partner, you can join Amanda and the CRA team to play a critical role in the advancement of better outcomes for the over one million Americans living with melanoma.
For more information regarding the MRF's Denver Gala, or joining the fight to cure ocular melanoma, please visit: melanoma.org