Dr. Johnson Sponsored...
Dr. Johnson Sponsored...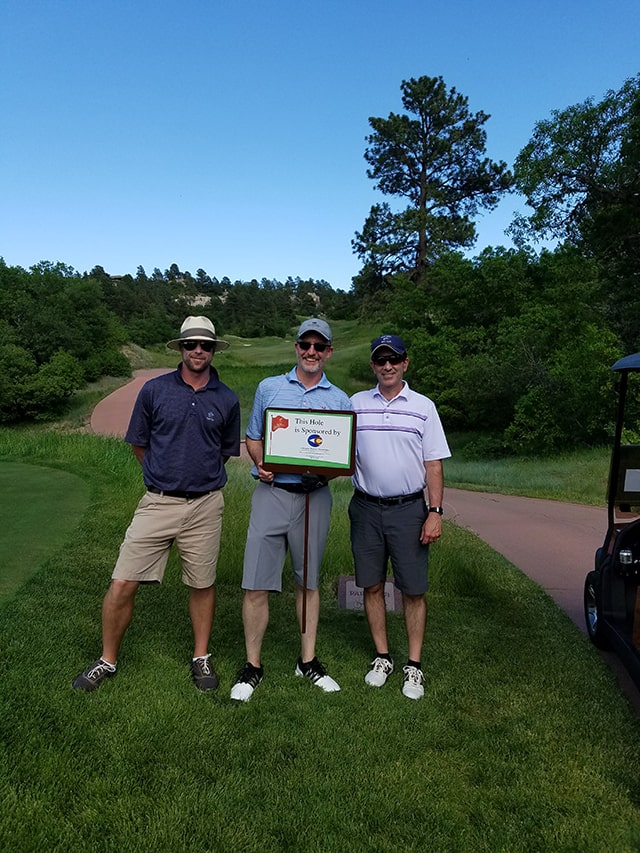 Dr. Johnson sponsored the CRA team at the Foresight Golf Tournament at the beautiful Sanctuary Golf Course, on May 31, 2018. This annual charity event benefits the Anchor Center for the Blind located in Stapleton. Pictured with Dr. Johnson are Brian Byrd, GolfTec instructor, and general ophthalmologist, Gary Jamell, MD. Not pictured (behind the camera) is fourth team member Theresa Johnson, who salvaged many holes with 200-yard drives from the ladies tee, right down the middle. The team shot even par, but more importantly helped raise money for a worthy cause while having a great time!